In Memory
Agnes Mary Weikel (Serpiello) - Class Of 1949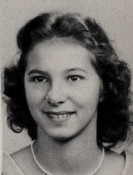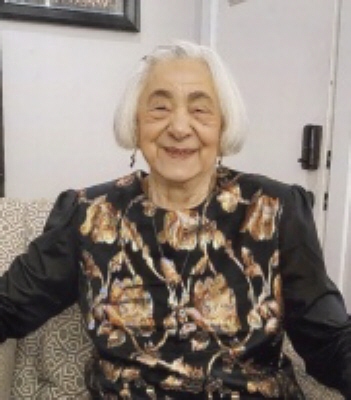 Agnes M. Serpiello
January 21, 1931 - January 2, 2023
AGNES M. SERPIELLO (nee Weikel), age 91, passed away peacefully at her home on January 2, 2023. Devoted wife to the late Michael N. Serpiello. Loving mother to Michael J. Serpiello (Barbara) and Michelle Griffin (David). Beloved grandmother to Marianna T. Serpiello and David Michael Griffin. Dear sister to James R. Weikel (the late Susan) and Robert F. Weikel (Donna).
Agnes Weikel was born in the midst of the Great Depression. The oldest of three, she was the only girl and she was especially close to her truck-driver father. She graduated from high school in 1949. She soon got a job at Sears Roebuck. Within four years she met and married the love of her life. Mike Serpiello and Agnes Weikel married in 1953 and in 2015 celebrated their 62nd wedding anniversary. Very shortly after that anniversary, sadly, Mike suddenly died and Agnes began her life as a widow. She clung even more tightly now to the house which had been home for all those years; surrounded by her husband's many renovations, pieces of art, and wood carvings.
Agnes had an intense love for children. Whenever she was with them she lit up like a Christmas tree. Christmas, by the way, was her favorite season and Agnes went home to God at Christmastime. Never wanting to be a burden to anyone, she was content to live alone in the house in which she had lived virtually her entire married life with her husband, Mike and where they raised their two children. Early on, she was a stay-at-home mom at a time when most moms stayed home. Her house was always clean... really clean! (I remember her cleaning not only the inside but also the outside of the second story windows. I can still picture her sitting on the window sills with only her legs dangling inside the room for balance.) Those who knew her well called her "The White Tornado" (after a popular TV commercial of the time). She was her son's Cub Scout Den Mother and her daughter's Girl Scout Leader. Later, as her children got older, she worked part-time at a clothing store and then as a waitress at "The Robin Hood" diner. After that, for many years, she ran a whole department at Woolworth's making less than $2.00/hour helping Mike to keep their children well dressed during their high school years. Agnes liked jewelry, nice things, and nice clothes - and worked to help pay for them. She was full of energy! She was a doer. It was only very recently that she learned to slow down..... a little! Agnes was faithful as a wife and as a life-long Catholic but in the years since Mike died, she spent a lot more time praying. One of the high points of her life was a pilgrimage to the Holy Land in 2019.
On January 2, 2023 she met her end alone, in the house she loved and would not leave, and among the things that stirred the memories of a life lived fully and exuberantly. Rest In Peace, Mom! You deserve it!
Relatives, friends and members of St. Chris 50+ Club are invited to her viewing Monday, January 9, 2023, from 8:15am until 10:15am at L. A. DiGiacomo, Inc., Funeral Home, 1055 Southampton Road, Philadelphia, PA 19116, followed by her funeral mass 11:00am at St. Christopher Church, 13301 Proctor Road, Philadelphia, PA 19116. Interment St. Dominic Cemetery, Philadelphia, PA.
In lieu of flowers, memorial contributions can be made to Craneleith Spiritual Center, 13475 Proctor Road, Philadelphia, PA 19116.