In Memory
Georgette L. Biscardi (Krause) - Class Of 1963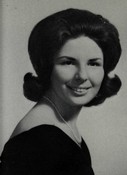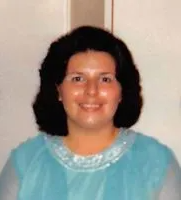 Georgette L. Krause born August, 29, 1945 passed away on November 16, 2022 peacefully from a long term illness at home surrounded by her loving family. She was a lifelong resident of Washington Crossing. She is preceded in death by her husband of 44 years William Krause. She worked at Amtrak for over 30 years as a statistical clerk.
Georgette was a beloved Mother, Grandmother and Aunt, spending most of her life caring for her family at the different stages of their lives. Known for her kindness and generosity, her home was always full of family and love. Although she will be dearly missed this holiday season and those to come, she is now resting in the heavenly embrace of her passed relatives. Georgette is survived by her two daughters Julie Albright and Irene Krause, Her niece Lauren Biscardi and her 5 grandchildren Alex, Justin, Marissa Albright, Annelyse and Alexa Krause. She is also survived by her brothers and extended family.
Friends and relatives are invited to join in Georgette's Life Celebration on Monday, December 12, 2022 from 4:30-6:30 PM, followed by his Memorial Service at 6:30 PM, at the Beck-Givnish Life Celebration Home, 7400 New Falls Rd., Levittown, PA.
Georgette was a big animal lover so in lieu of flowers donations can be made to the local SPCA in her honor. To share your fondest memories of Georgette, please visit www.lifecelebration.com. 1-800 Givnish