In Memory
Patricia Fear 1969-2003 English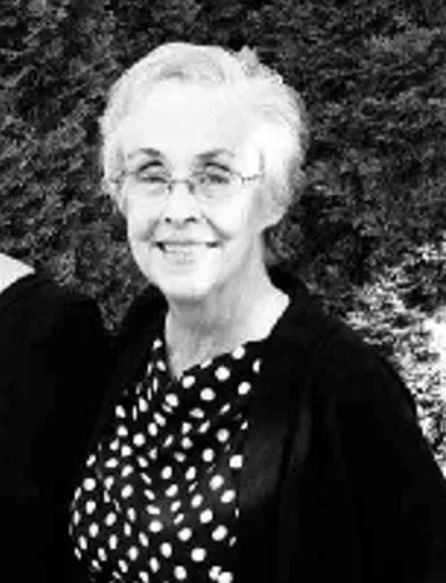 Patricia Ellen Fear passed away at her home in Newtown, PA, on June 15, 2023. Born on March 29, 1941, in Berwick, PA, to Rose Virginia and Dr. Jesse Gerard Fear, she was a child who enjoyed reading books and riding horses.
She was a graduate of Berwick High School in 1959 and earned a bachelor's degree in education from Pennsylvania State University. After graduating, she worked as an Au Pair in Switzerland and had colorful stories of those years.
After completing her master's degree at Bloomsburg State College, Pat taught in the English Department at Bensalem High School. She loved teaching and was a strong leader. She enjoyed supporting new and veteran teachers alike.
She loved literature, music, and art history. She was also active in political affairs and represented the teachers' union in the community.
She enjoyed traveling to the shore in Delaware to spend time with her family and her good friends, the Hopes. The families meet up every year and are grateful that Pat brought them together to create a "beach family."
Pat is survived by her beloved husband, Edward Valenti, of Newtown PA, her sister, Barbara Burkart, and husband, Sandy, of Morgantown, WV, her niece, Jennifer Burkart-Pohlmann, with her husband, Joerg, and son, Quinn, of Senden, Germany, her niece, Megan Burkart, of Morgantown, WV, and her godchild, Adrienne Reiff of Philadelphia, PA.
Even in her passing, Pat wanted to continue teaching and donated her remains to Jefferson Medical School. The family will hold a private memorial and ask that those who knew her to share memories by sending an email to PatFearMemories@gmail.com. In lieu of flowers, donations can be made in her name at the Bucks County SPCA. The family would like to give a special thanks to the Compassus hospice care team.
Posted online on July 12, 2023
Published in Bucks County Courier Times