In Memory
Joseph John Litz - Class Of 1949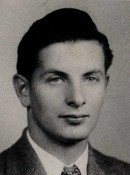 Joseph J. "Jack" Litz
Are you a close relative of Joseph? Would you like to manage this memorial? Learn more about managing a memorial
BIRTH

DEATH

18 Feb 2023 (aged 91)

BURIAL

MEMORIAL ID

251458583 ·
son of John G. Litz.
He is predeceased by his wife Patricia (Aita) Litz, his daughter Susan Litz Sommers, his son John "Jack" Litz , a twin brother Robert (Bob) Litz , and his sister Mary Litz.

U.S. Military Veteran. He served in the Korean War.