In Memory
Kei M. Hara - Class Of 1956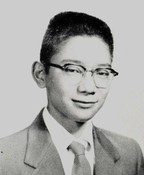 Kay Mutsuhisa Hara
KAY HARA OBITUARY
Kay Mutsuhisa Hara, 84, of Boca Raton, FL passed away December 1, 2022.
Please contact the funeral home if you have any information about Kay Mutsuhisa Hara.

Professional arrangements by:
Gary Panoch Funeral Home
6140 N. Federal Highway
Boca Raton, FL 33487
561-997-8580
www.gpanochfunerals.com
To send flowers
to the family or plant a tree
in memory of Kay Mutsuhisa Hara, please visit our floral store.