In Memory
Frederick J. Heinemann - Class Of 1984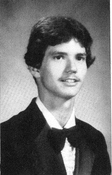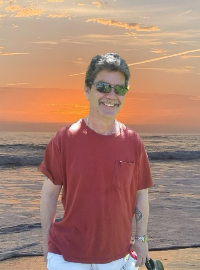 Frederick J Heinemann, Sr. died at home in Newtown, PA, on Friday, August 4, 2023. He was 56 years old.
Born in Philadelphia, PA, Frederick was the son of Edward Heinemann and the late Margaret Badman Heinemann.
Frederick Heinemann was a man of many trades. He was an engineer and was mechanically inclined. No matter the task or the challenge he was able to fix anything. He was never afraid to take on a challenge that might take years to finish. He paid attention to the fine detail. Projects and tasks were always done to his standard of perfection. Fred was a simple man and enjoyed the simple pleasures mother nature offered him. He loved the ocean and the waves. If there was an option to be outdoors he would be. Fred loved to fish, catch crabs, and anything that would allow him to be near a body of water. Childhood memories he kept close and incorporated into his adult life. His favorite show was the speed racer from the 1970s. He bought a 1976 Stingray Corvette, named Trixie after the speed racer's girlfriend. He planned to make that car the Mach-5. Despite his age and health, Fred always had the soul of the young. He enjoyed toy cars, drones, and anything he could drive with a remote. He enjoyed being silly and witty. Fred had a contagious smile that made other people smile. He was anything but ordinary.
Frederick will be missed by his daughter Amber Heinemann; his sons, Zachary Heinemann and Frederick Heinemann, Jr.; his brother, Eddie Heinemann and his wife Patti; his sisters Barbara Edwards and her husband Tom and Theresa Dobrowolsky and her husband Jack. Frederick is also survived by many nieces, nephews and extended family members.
Relatives and friends are invited to greet Frederick's family on Friday, August 11, 2023 from 9:30, until the start of his Life Tribute at 11:00am at the Joseph A Fluehr III Funeral Home, 800 Newtown Richboro Road (at Holland Road), in Richboro, PA 18954. Those who would like to share a memory or thought of Frederick, may.
In lieu of flowers, memorial contributions may be made to St. Jude Children's Research Hospital at 501 St. Jude Place in Memphis, TN 38105.